School Council
Greetings!
We are the School Councillors and we are writing to you about what our job is.
As School Councillors it is our job to improve the school and get as many ideas as we can. So, if you see someone wearing something like this...
... please tell us your ideas.
As Upton St James is a Rights Respecting School we want everyone to respect each others rights. That means they will need to be responsible members of the school.
At Upton, because it is a small school, we all know each other and get along. The Teachers are kind and enthusiastic. This means that we have a better education and all come to school smiling.
Thank you
The School Council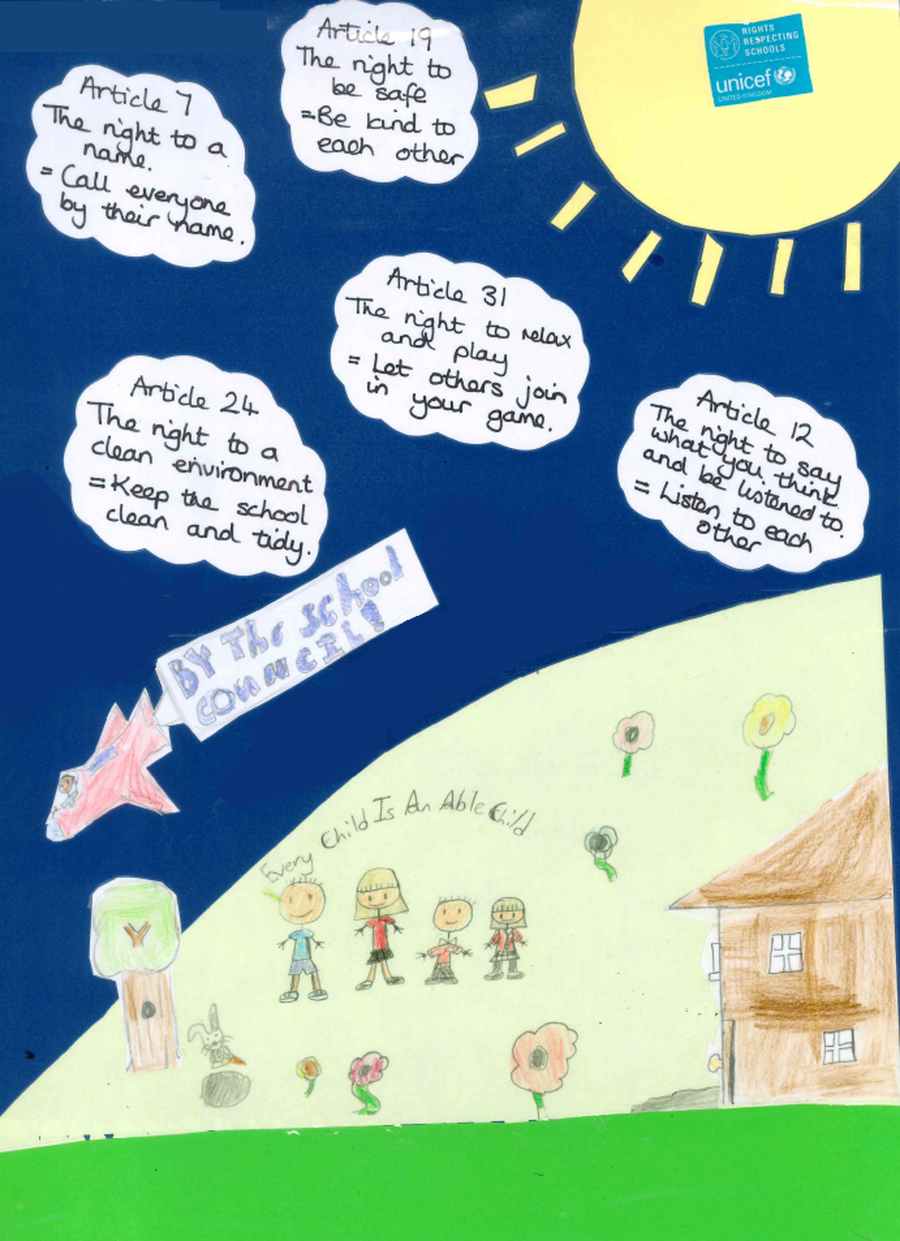 United Nations Convention on the Rights of the Child
Every child has the right to say what they think in all matters affecting them, and to have their views taken seriously.